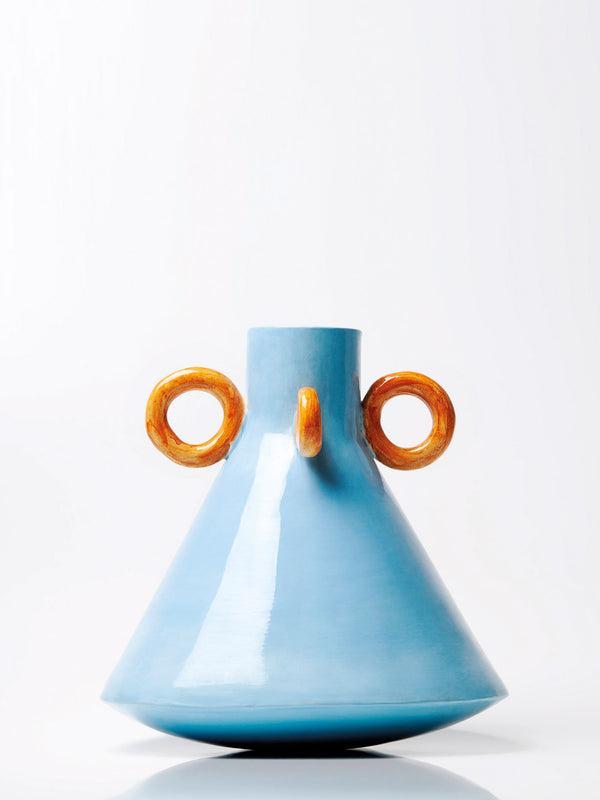 RAMINA vase
Ramina is part of the Folcloristica series. A collection inspired by the mood and lifestyle of the Southern Italian villages. The vase revisits shapes and proportions of the "conca", a traditional copper basin from Abruzzo region, and reinterprets it with essential and contemporary lines, a different material and bright colours. An essential and ironic piece, cheerful and playful. The base is slightly convex, so that the vase wobbles a little before finding its stability.
This piece has been designed, handcrafted and decorated by the designer in her studio in Rome.
The products might show slight variation compared to the pictures or reveal small imperfections as they are the result of a complex, handmade work aimed at making every piece truly unique.

DETAILS
Dimensions: 22cm (H) x 22cm (W)
Material: Ceramic
DELIVERY & RETURNS
Ships in 1 to 5 days
Shipping Costs: Free Shipping to ITALY & EU - USA/CANADA from 40€ - See more at checkout
Returns: See our Return Policy here